Hilton Philadephia City Avenue | Philadephia, PA, USA 
Hilton Philadelphia City Avenue
4200 City Avenue, Philadelphia, PA 19131, USA
Hotel Reservations | Hotel Information
Phone: 855-729-3108
Room Rate: $179 per room per night +tax
You can now book your hotel for the upcoming Summit. Hotel rooms are reserved on a first-come, first-served basis. Please reserve your room reservation before Wednesday, September 25th, 2023, to lock in the special room rate. After this date, room prices may increase or may no longer be available.
*To receive the DISCOVER room rate, you must book through the link above.
Day 1 – October 17, 2023
8:00-9:00 am
Networking Breakfast
9:00-9:15 am
President's Welcome Address
Rakhi Agarwal
President | DISCOVER
9:15-9:30 am
Opening Keynote
Denise Malloy
SVP, Chief Belonging Officer | Walmart
9:30-10:00 am
Fireside Chat with DISCOVER
Denise Malloy
SVP, Chief Belonging Officer | Walmart
10:00-10:15 am
Diverse Talent in Success
Charles E Johnson | SodexoMagic
10:15-10:30 am
DISCOVER Cares
DISCOVER
10:30-11:15 am
Coffee Break
11:15-12:00 pm
Senior Leadership Panel:
Exploring what it means to be "United for IMPACT"
Jason Reiman – Hershey
Roopa Gandhi – GEP
Bala Sreenivasan – Merck
Mona Babury – J&J
12:00-1:15 pm
Break/Lunch
1:15-2:00 pm
Automated Business Application generation using Microsoft Power App CoPilot and Ability to interact with the App using Generative AI
Swarup Dutta
Associate Vice President, Center of Competencies
Nous Infosystems
2:00-2:30 pm
"United in Wellness" Yoga Session
Michelle H. El Khoury
Founder | YOGAMAZIA
2:30-3:15 pm
The Port of Philadelphia:  Velocity, Proximity, Flexibility
Dominic V. O'Brien
Senior Marketing Manager | Philaport
3:15-3:30 pm
Closing Remarks
Will Bonifant
VP, Supply Chain CMG & Salty Snacks | Hershey
3:30-5:00 pm
Break
5:00-6:00 pm
Network Cocktail Hour
6:00-7:30 pm
"Sweet Celebrations" Awards and Dinner
Day 2 – October 18, 2023
8:00 – 9:00 am
Networking Breakfast
9:00 – 10:30 am
Supply Chain Tour at Port of Philadelphia 
Reservation link available soon!
10:30 – 11:15 am
Welcome Keynote – "Leadership Traits to Win: The Big 3"
Kristen Von Seggern
VP, Strategic Programs | Johnson & Johnson
11:15 -12:00 pm
Executive Leadership Conversation Panel – "How Do We Use Technology and Automation to Reshape
Supply Chains to Better Accommodate Diversity and
Meet Evolving Consumer Demands?"
Claudell Germain | Walker SCM
Frank Muvdi | Sam's Club
Tejal Shah | Organon
Minu Patel | BMS (Moderator)
12:00 – 1:15 pm
Lunch Break
1:15 – 2:00 pm
"Neurodiversity Acceptance"
Natalia "Nat" Lyckowski
Global Neurodiversity Advancement Leader | IBM
2:00 – 3:00 pm
Mentoring/Coaching Session
3:00 – 3:45 pm
Leader Panel – "Beyond the Buzzword: Authentic Allyship and
Its Impact on Diversity & Inclusion"
Moderator – Steve Tracey | PSU
Ronald Volans – Head of NA Janssen, Deliver | J&J
Karl Casserly – Senior Technical Leader, Mainframe | IBM
Derek Heim – Director of Planning and Operations | Merck
3:45 – 4:15 pm
"Why Diversity Matters: Overcoming Obstacles and Doubts"
Dr. Rohini Anand
Author, Founder, CEO | Rohini Anand LLC
4:15 – 4:30 pm
Summit Closing Thoughts
Anu Hans
Vice President, Strategic Initiatives | Janssen Supply Chain
Rakhi Agarwal
DISCOVER
2020-2023 President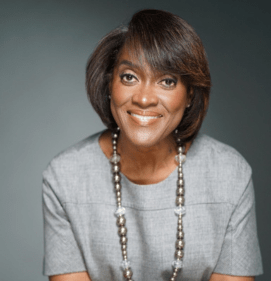 Denise Malloy
Walmart Inc.
Senior Vice President and Chief Belonging Officer
Kristen Von Seggern
Johnson and Johnson
Vice President Strategic Programs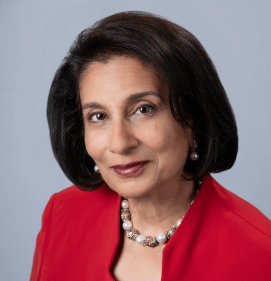 Dr. Rohini Anand
Rohini Anand LLC
Founder, Author, Speaker
Jim Cafone
Pfizer
Senior Vice President, Global Supply Chain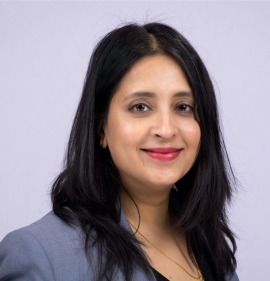 Bala Sreenivasan
Merck
SVP, Supply and Value Chain Management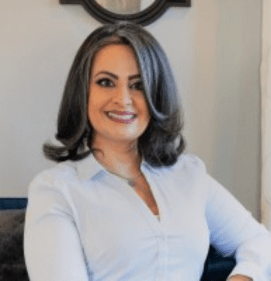 Mona Babury
Johnson & Johnson
Head of DEI, MedTech
Claudell Germain
President & Chief Operating Officer
Walker SCM
Jason Reiman
Hershey
SVP, Chief Supply Chain Officer
Roopa Gandhi
GEP
President and Co-Founder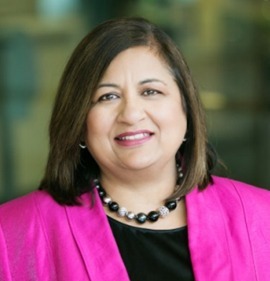 Anu Hans
Johnson and Johnson
VP, Strategic Initiatives
Will Bonifant
Hershey
VP Supply Chain CMG & Salty Snacks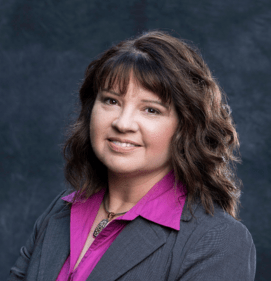 Natalia Lyckowski
IBM
Global Neurodiversity Advancement Leader
Steve Tracey
Penn State University
Professor of Practice, SC&IS
Ronald Volans
Johnson & Johnson Innovative Medicines
Head, North America Distribution and Customer Service
Swarup Dutta
Nous Infosystems
Associate Vice President, Center of Competencies
Dominic V. O'Brien
PhilaPort
Senior Marketing Manager
Frank Muvdi
Sam's Club
Sr. Director II, Strategy, Transformation and Analytics
Karl O. Casserly
Senior Technical Staff Member
IBM
Tejal Shah
Organon
Director, Business Operations/IBP & Women's Health Global Planning Lead, Supply Chain Management
Michelle H. El Khoury
Founder
YOGAMAZIA
More Speakers to be Announced!
DISCOVER Summit Planning Team